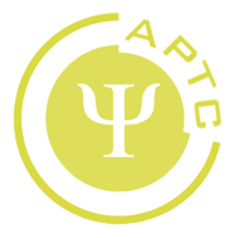 APTC NEWSLETTER

May 2014





Editor: Phyllis Terry Friedman
Associate Editors: Leticia Flores, Vic Pantesco, Karen White, Heidi Zetzer
Web Master: Michael Taylor

Presidential Reflections
Tony Cellucci, Ph.D., ABPP
You can still see the tan Tony got on Luminance bay, and with his usual erudition enlightens us by wedding vision with experience.

The Briar Patch: Thorny Challenges for Directors
Watch out - those guppies have teeth!
Vic Pantesco, Ph.D.

APA Presidential Citations:
Bob Hatcher & Erica Wise Honored

New Members: La Keita Carter Psy.D and Ron Levant Ed.D., ABPP
Interviews with Heidi Zetzer, Ph.D.

APTC Business Meeting Minutes
February 28, 2014, San Juan, Puerto Rico
Keynote Speaker: Dr. Nadine Kaslow, APA President
Submitted by Karen Saules, Ph.D.

Liaison Report: CUDCP 2014 Annual Meeting Highlights
APTC Liaison Report by Lee Cooper, Ph.D.
Lee is back in the news, and tells us about important changes affecting clinics.

New Executive Board: Photos!

Advocacy & Promoting Our Clinics
Leticia Flores, Ph.D.
Donít think from the picture that these women just party! Check out their efforts regarding working with law firms to ensure veteransí care and benefits.

Come Join Us in DC!
APTC Social Networking Meeting at APA Friday August 8th 5-7 pm
Renaissance Washington Hotel, Meeting Room 2

APTC 2015: Austin Texas!