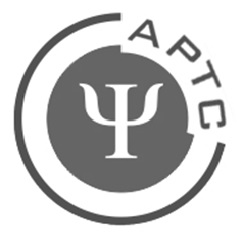 APTC NEWSLETTER
April 2013
Editor: Phyllis Terry Friedman
Associate Editors: Leticia Flores, Don Morgan, Vic Pantesco
Web Master: Michael Taylor
President's Column
Colleen Byrne, Ph.D.
Colleen reflects on good colleagues and the annual meeting.

The Briar Patch: Thorny Challenges for Directors
Functionally Dysfunctional: Where's the Payoff?
Vic Pantesco, Ph.D.
Instead of blaming the "cohort," Vic gets creative in responding to incomplete paperwork.
March 2, 2013, Coconut Grove, FL
Prepared by Karen Saules, Ph.D.
What we talked about plus photo journalism courtesy of Bob Hatcher.

Clinic Director: Lourdes Patricia Corado Aguilar
Clinica Viktor Frankl, Universidad Francisco Marroquin
Guatemala City, Guatemala
Meet our newest international colleague, Lourdes Corado and read about her impressions and experiences in attending the annual meeting, including the "strange sensation of being understood."
APTC's Presence in Accredited Clinical and Counseling Programs
Bob Hatcher, Ph.D. & Lauren Gardner
Bob and Lauren surveyed programs to find out who had training clinics, which ones are APTC members, and more.
Reader Review: Enlightened
Reviewed by Leticia Flores, Ph.D.
Leticia examines "Enlightened," frustrating, uncomfortable, funny, sad, and brilliant series on HBO that lets us into the lives of our clients.

2014 Annual Meeting in Puerto Rico
Check out the spa/hotel!
Don Morgan, Psy.D.
"Stitch" together your own radio stations!

Mystery Picture: Guess That Clinic Director!
You can learn SO much from somebody's Facebook page.